The Significance of Breast Self-Examinations: A Detailed Guide
Breast cancer emerges as a formidable foe, affecting women across diverse age groups and backgrounds. This insidious threat operates in silence and is capable of striking without any prior warning.
Hence, the early detection and prevention of breast cancer assume paramount importance.
In this blog, we will delve into the importance of breast self-examinations, accompanied by an intricate, step-by-step manual, in order to empower women to take command of their breast health.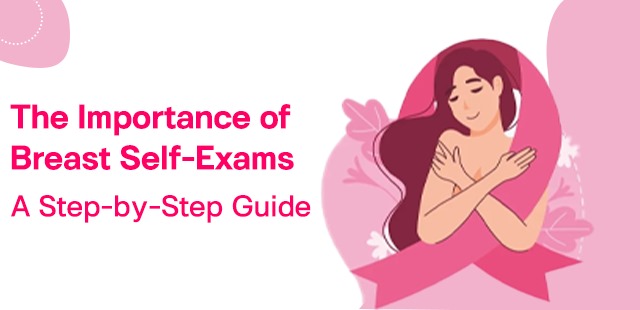 Understanding the Weight of Breast Self-Examinations
Breast self-examinations represent an elemental constituent of maintaining breast health. They serve as a proactive measure, equipping women to acquaint themselves with their anatomies and identify any deviations or anomalies.
But first let's talk about some importance of breast self-examinations:
In some cases, blood cancer can run in families due to inherited genetic mutations. Individuals with a family history of blood cancer may have a higher risk.
Importance of early Detection
Early detection is an inevitable part of prevention, cancer can be far more dangerous and even cost a life if not detected early. Detecting early does not only increase your survival chances but also prevents your body from being affected by cancer guaranteeing a longer and healthier life. Self examination can be helpful in early detection and being able to identify changes in your breast tissue promptly greatly improves the chances of a successful intervention.
Systematic Surveillance
Through regular self-examinations is like communicating to your body. You cultivate an intimate understanding of the standard state of your breasts. This heightens awareness, it can also facilitate effective identification and reporting of any irregularities.
Fostering Empowerment
Breast self-examinations empower women to take charge of their health, offering them an accessible and empowering tool in the fight against breast cancer.
Let's now talk about how you can self examine your breasts with these easy steps.
How to Conduct Breast Self-Examinations?
Performing breast self-examinations (BSE) is a crucial skill for early detection of breast abnormalities.
Here's a step-by-step guide on how to conduct a breast self-examination:
Step 1: Preparation
Find a quiet, well-lit space where you can stand or sit comfortably in front of a mirror. Undress from the waist up and ensure your breasts are uncovered.
Step 2: Visual Inspection
1.Stand in front of the mirror with your arms at your sides.
2.Observe your breasts for any changes in size, shape, or symmetry. Look for skin dimpling, puckering, or redness.
3.Raise your arms and inspect your breasts from different angles, including with your hands on your hips and your arms raised above your head. Check for any nipple discharge, rashes, or inversion.
Step 3: Manual Examination
Lie down on a flat surface, such as your bed or the floor, with a pillow under your right shoulder. Place your right hand behind your head, and with your left hand, use the pads of your fingers to gently press down in small, circular motions on your right breast. Examine your entire breast in an up-and-down pattern, covering the entire area from your collarbone to your ribcage and from your breastbone to your armpit. Note any lumps, thickening, or unusual textures.
Step 4: Repeat on the Other
Repeat the visual and manual examinations on your left breast, following the same steps.
Step 5: Nipple Examination
Gently squeeze each nipple to check for any discharge. This can be done using a gentle rolling motion between your thumb and forefinger.
Step 6: Final Observations
If you notice any changes, lumps, or unusual findings, consult a healthcare professional promptly.
Additional Tips:
1.Perform BSE regularly, preferably once a month, a few days after your menstrual period ends.
2.Be aware of your own "normal" so you can detect any deviations.
3.Remember that breast changes can be due to various factors, not just cancer, but it's essential to consult a healthcare provider for any concerns. Moreover, here are some frequently asked questions and their answers.
Frequently Asked Questions (FAQs)
We have compiled a series of often-asked questions pertaining to the significance of breast self-examinations and the stepwise guide:
Query: What does a breast self-examination entail, and why is it of significance?
Response: A breast self-examination entails a self-appraisal of your breasts to scrutinise any alterations or irregularities. It holds tremendous import, as it empowers you to acquaint yourself with your physique, thereby fostering the early detection of breast cancer.
Query: How frequently should I conduct a breast self-examination?
Response: It is recommended to execute a breast self-examination once every lunar cycle. Many women opt to undertake this procedure a few days subsequent to their menstrual cycle when the breasts are less susceptible to tenderness.
Query: What are the indicators or changes that warrant attention during a self-examination?
Response: You should be vigilant for modifications in breast proportions, contour, texture, nodules, denseness, dimples, shifts in the areolas, or any anomalous discharges. Any of these transformations necessitate prompt reporting to a healthcare professional.
Query: What should I do if I uncover a lump or observe a change during a self-examination?
Response: In the event of discovering a lump or any unusual alteration, refrain from panic. It is essential to expeditiously reach out to a healthcare professional in order to schedule a comprehensive assessment. It is crucial to recognize that the majority of lumps are not indicative of cancer, yet early identification remains pivotal.
Query: Can self-examinations serve as a substitute for mammograms or clinical examinations conducted by a medical practitioner?
Response: No, breast self-examinations cannot serve as a replacement for the periodic clinical breast examinations administered by a healthcare provider or mammographic screenings. They serve as a complement to these methodologies, enhancing your awareness concerning breast health.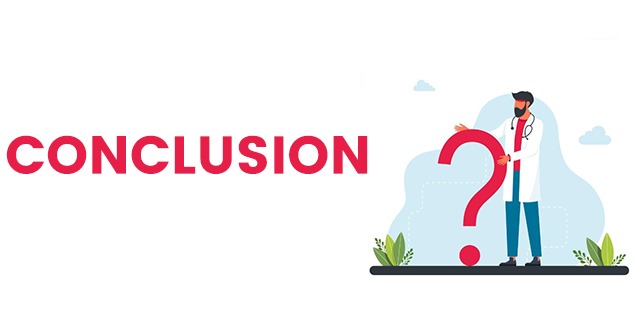 Conclusion:
Breast self-examinations transcend mere items on a checklist; they signify acts of self-care and self-empowerment. By integrating this ritual into your daily routine and seeking the expertise of the premier breast cancer treatment centre and physicians in Patna.
If you have further queries or want an expert diagnosis you can go for Narayana Cancer Center, one of the best cancer treatment centre in patna. Remember, knowledge begets power, and the power to protect your health resides within your grasp.